Low Waste Shaving 101
April 18, 2023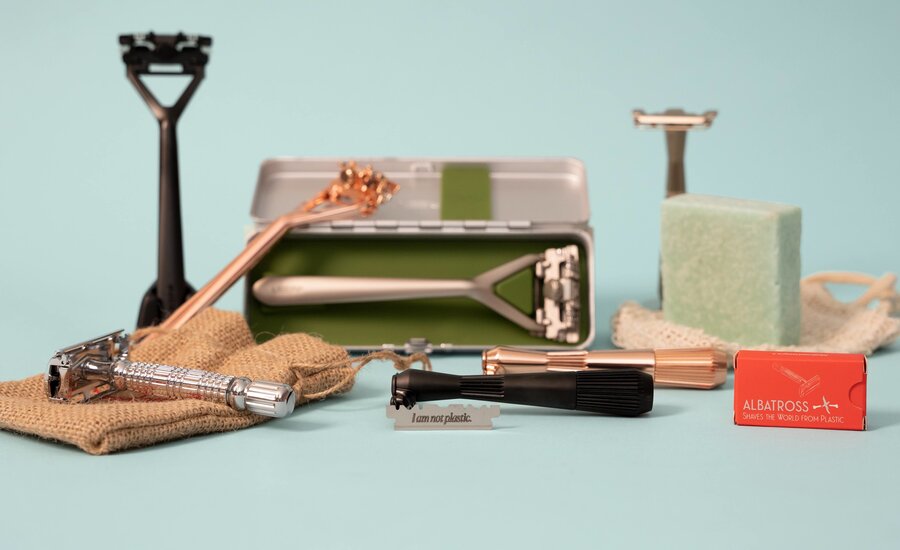 3 billion plastic razors are thrown away each year, in the U.S. alone. That's more than 5,000 every minute. Razors are a consistent part of our grooming routine and therefore a consistent part of our waste.
Switching to a high-quality forever razor helps save money, achieves a closer shave and sits pretty in your bathroom all while making a positive environmental impact.
Which Razor Will Shave You From Plastic?
We have three amazing reusable razors here at Ethos that we love and trust. 
First up is the Albatross Safety Razor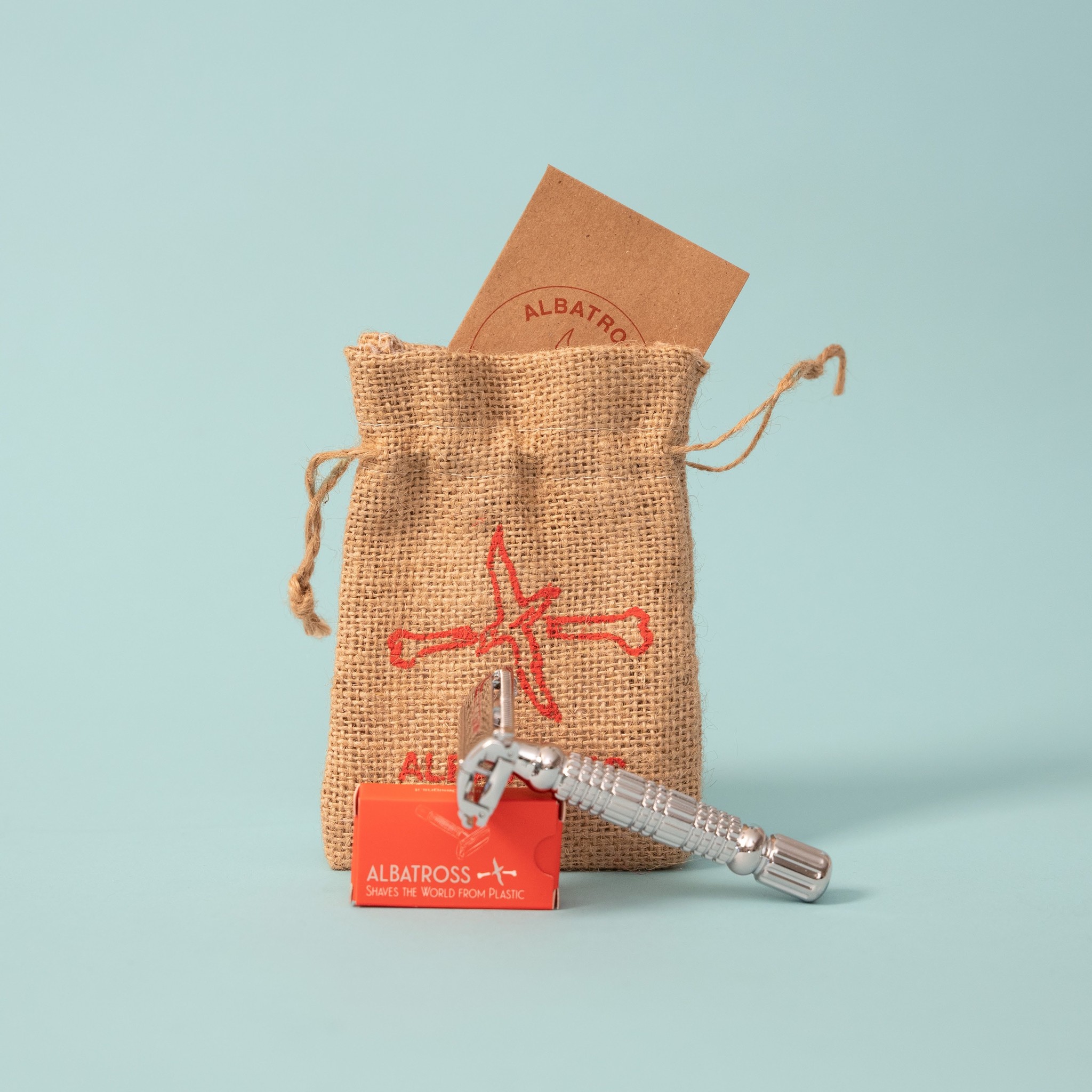 Remnants of the old days, the double-edged razors we all saw our dads and grandads using! With a double-edged blade, a little extra care and attention, you'll be sure to get a good shave and look classy doing it.
Second up is the Twig Razor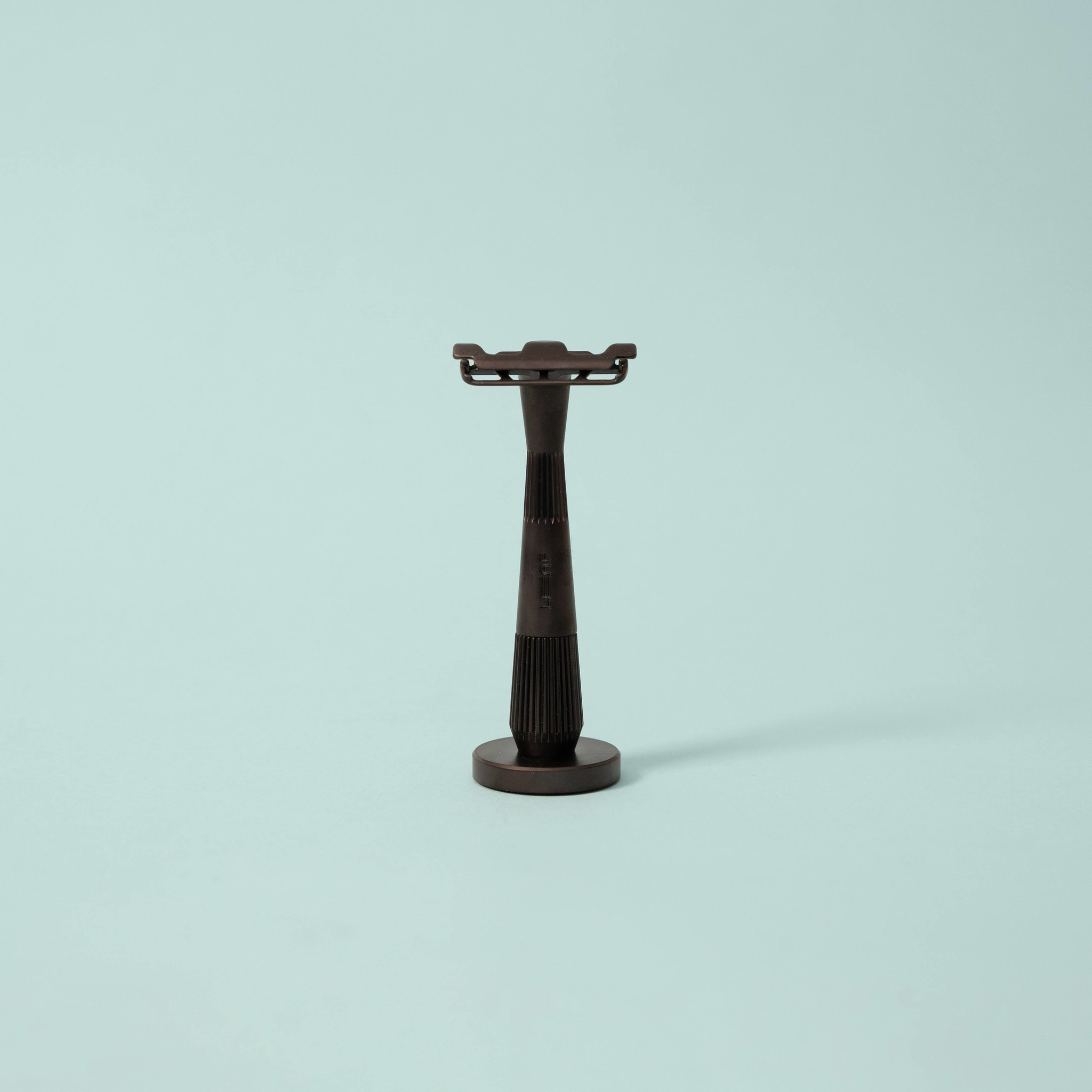 Unlike traditional double-edge safety razors, the Twig was created to be forgiving, for a quicker + easier learning curve. Designed with the smallest safety razor head available, great for those tight spots.
Third up is the Leaf Shave Razor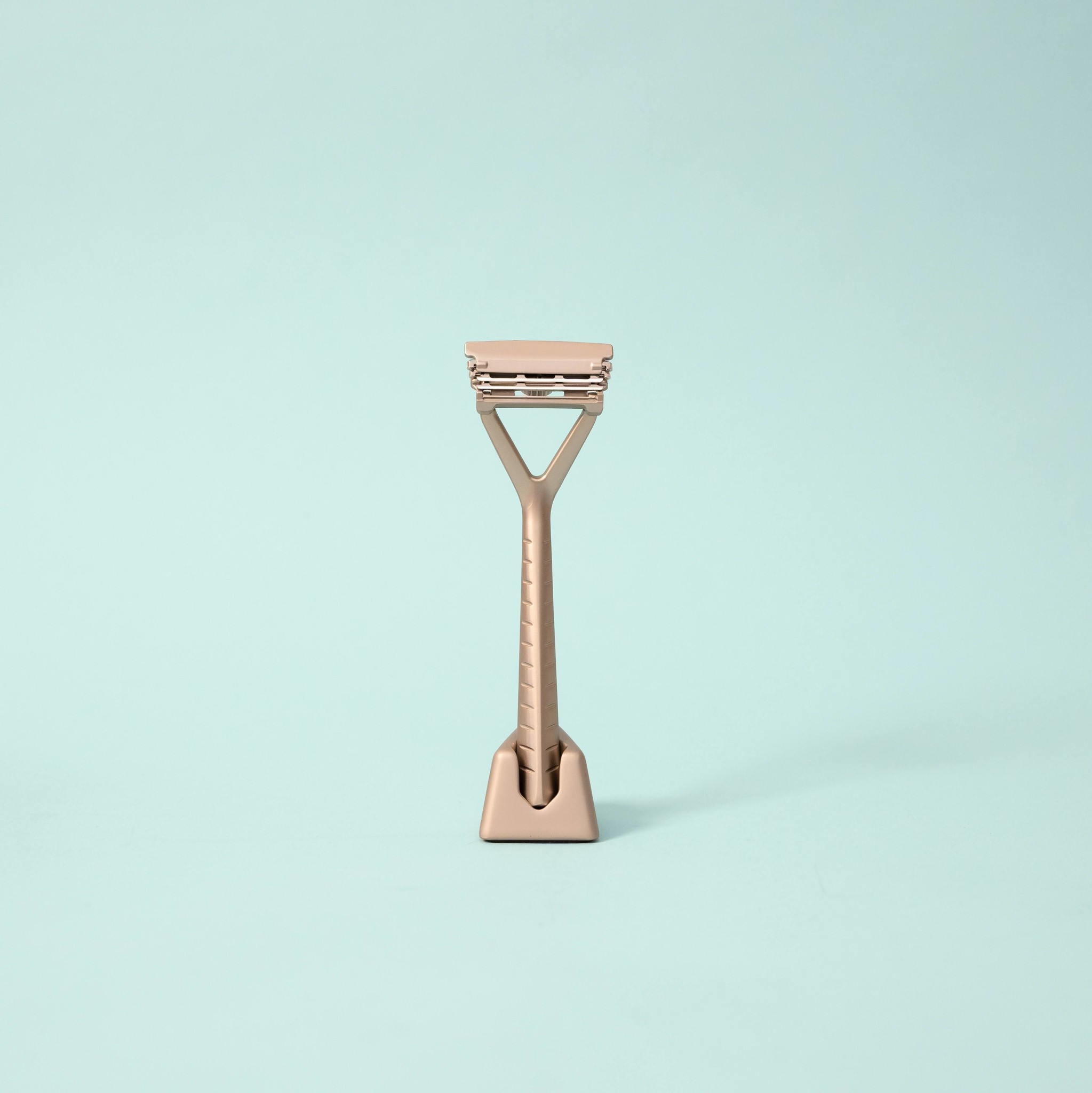 A stylish and sleek design so similar to your disposable razor you'll hardly need training. A long handle, three blades and a flexible head, so it's easy and safe to use!
Comparing the three:
Albatross Safety Razor: If you are looking for a cost-effective, quality-driven double edged razor, the Albatross is for you. It might take a lil time to get in the groove and learn the best methods for your shaving routine, but good things take time. 
Single-Edged, Twig and Leaf Razors:  A bit pricier but totally worth the luxurious smooth shaving feel, the Twig and the Leaf. The single-blade Twig razor has the smallest head on a safety razor, which makes it great for shaving small/tight or sensitive and intimate areas. The Leaf excels in covering a lot of ground very quickly and efficiently; with its long handle, 3-blade set-up and pivoting head you can be sure to get a close and convenient shave.
For those with sensitive skin 1-2 blades might work best for you. Both the Twig and Leaf can be accompanied with a stand, and travel case to add to your rad shaving set-up. All blade refills can be found on our website!
Choosing the best option for you really comes down to personal preference, how you want the razor to feel in your hand and look in your bathroom. We believe all three work amazingly well and will give you a close and smooth as a seal shave.
Preparing Your Body to Be Shaved
1. Shave After a Shower or Bath
For an extra excellent shave, try shaving after a shower or steam bath. The heat, water and steam help to soften the hair for an even better shave.
2. Exfoliate With a Dry Brush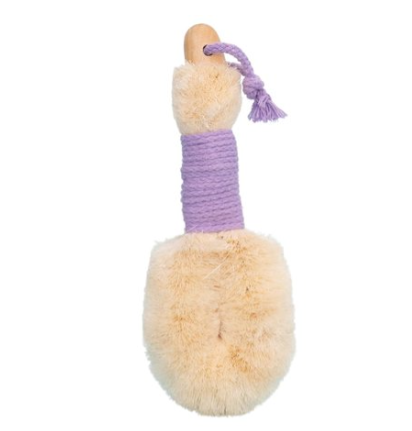 This plant-based dry brush helps slough off rough skin to help prevent ingrown hairs and congested skin before a shave. Consistently exfoliating your skin helps get a close shave or wax, treats and prevents ingrown hairs and helps your body better absorb lotion. Use it 1-3x a week on your bikini line, pubic mound or legs to treat and prevent ingrown hairs, relieve congested skin, bring back your glow and help your body better absorb lotion.
3. Lather Using a Good and Moisturizing Shave Bar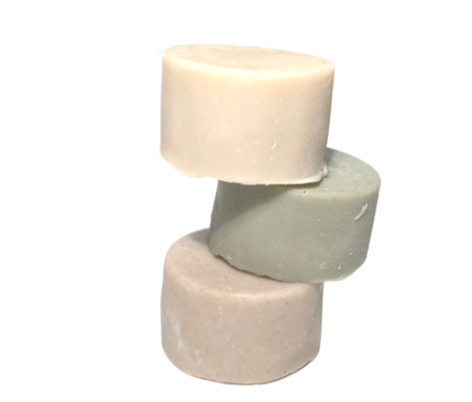 When shaving, make sure you are using a good lubricating shaving cream or soap. This is very important in ensuring the blade can glide smoothly over your skin. We love our Shave Bars, they work into a rich lather and stay sudsy for a smooth shave. Try using our Recycled Nylon Shave Brush to really get a lather going. 
 Take Care of Your Razor For Maximum Lifespan 
After each use, rinse off the blade and razor and shake to dry (note that drying the blades themselves with a towel will contribute to much quicker blade dullness). Don't leave your razor in your shower or bathtub as this can cause the blade to rust.
Swap your blades. Some folks swap their blades every 2 weeks, while others will go more than 2 months between changes. We suggest experimenting to find what works for you. You should change them when you start feeling that the blades are dull (on average every 6 to 10 shaves).
Deep clean your razor once a month, with a bit of soap and water. For tougher build ups and water marks, soak your razor with one part white vinegar and 2 parts warm water for up to 10 minutes, scrub with a bit of dish soap and a soft brush before drying (try an old toothbrush!).
Collect and Send Back Your Blades!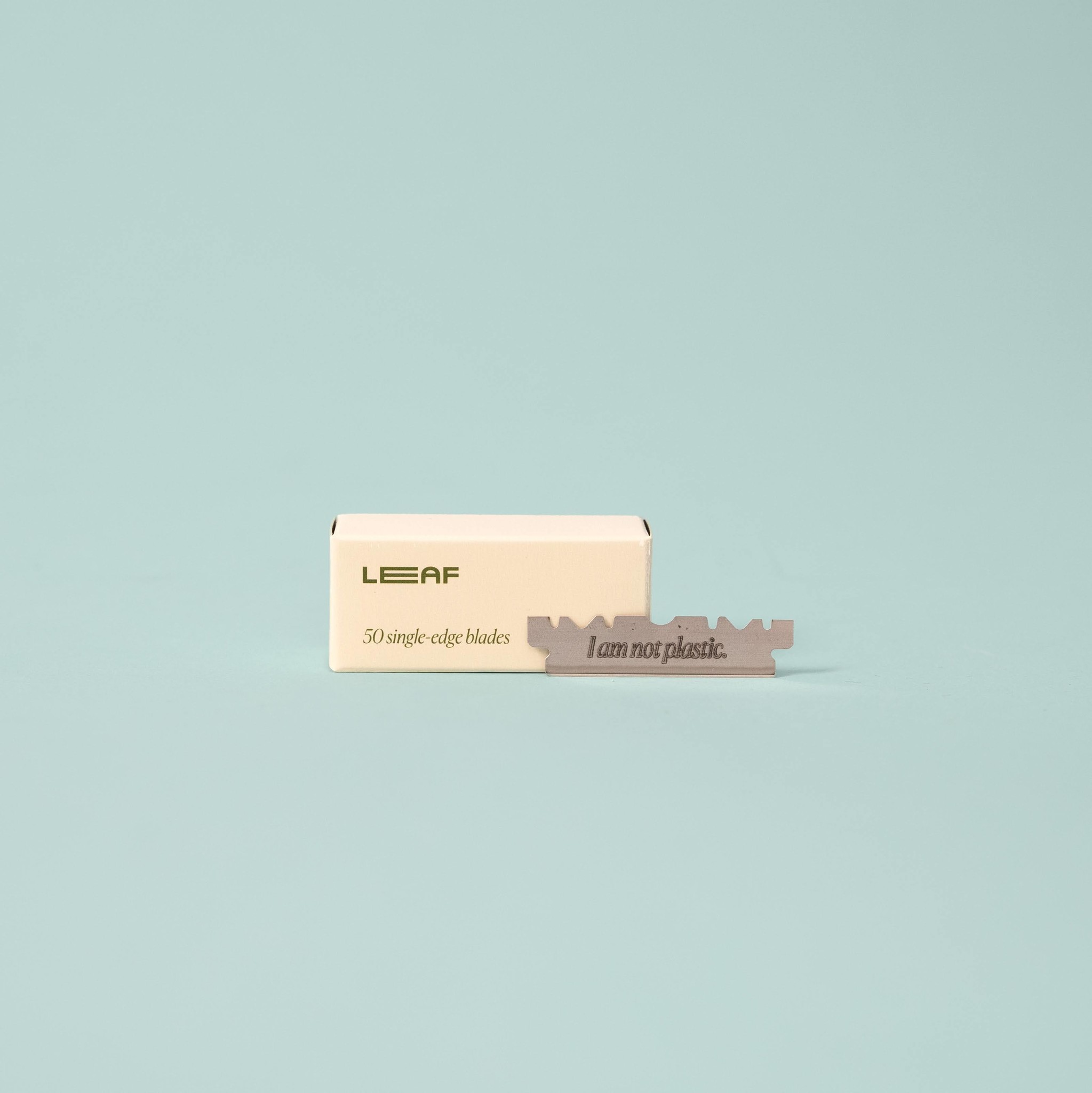 Did you know that most municipality residential recycling programs aren't equipped for recycling blades? We suggest asking your local waste collectors before attempting curbside recycling. Collect your blades in our Blade Disposers Tin!
Alternatively, we partner with Albatross and Leaf Shave to offer an incredible blade take back program, collecting and repurposing used blades to make reusable utensil kits or ensure they are properly recycled at a scrap metal facility. Learn more on how to recycle your blades here!
Let's close the loop by ditching disposable razors and making the switch to effective, reusable razors that shave the world from plastic! 
Love, 
Ethos