There is no throwing 

'away' with food
In the US, 40% of our food ends up in landfills, that's 70 billion pounds of food waste annually. Meaning literal tons of food gets thrown "away" (and there is no away). When food rots, it produces methane gas, which according to the EPA, is the single largest material sent to the landfill. There are a plethora of things we can do to combat food waste. Keep scrolling for some tips on how to reduce food waste this holiday season.
Low-waste items to help reduce food waste
   
Reduce the waste from the start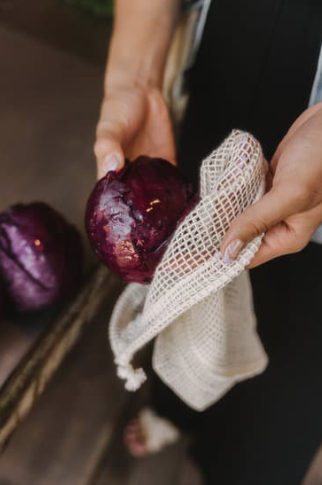 Shop your own pantry first!

Plan your menu and use a tool like Save the Food's Guest-imator, a dinner party calculator that estimates how much food you need to keep your guests fully and happy.

Base some of your meals off of ingredients you already have.

Make a list. Focus on in season locally grown veggies to reduce footprint and spend some time at your farmer's market. Shop seasonally + locally.

Follow these low-waste chefs on Instagram for inspo & recipes:

Anne-Marie Bonneau @zerowastechef, Max La Manna @maxlamanna
Respect the food, the 

process and the farmer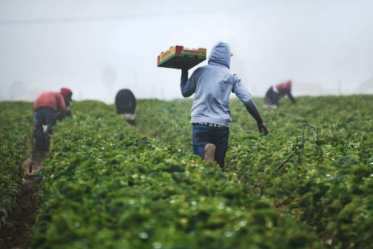 A farmer has prepared the land, looked after the soil, planted the seed, watered the seed and plant, harvested it carefully, and then shipped it.

Look up recipes for the 'unwanted' parts: i.e. vegetable broth - Keep a container in the freezer for stock and produce. When you wash items, the offcuts can be frozen in containers with onions skins, celery leaves, leek leaves, parsley, cilantro, etc.

Head to your nearest farmers market, click here to see all the amazing markets in Santa Cruz. 
Learn the best ways to store 

your produce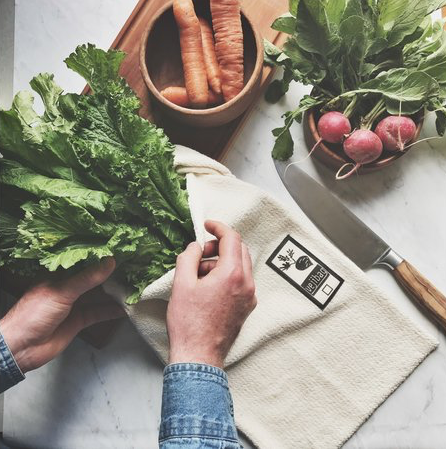 Separate your ethylene producers from the ethylene sensitive. (e.g. separate bananas and avocados from apples and potatoes).

Store vegetables prone to wilting in a high-humidity crisper drawer or make sure there is little open-air contact.

Store meats at the bottom of the fridge to avoid juices contaminating other foods.

Freeze kale + fruits for future dishes and smoothies.

Freeze your sauces and dry your herbs.
Meal prep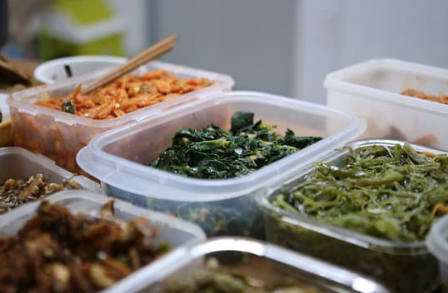 Cook all your vegetables, grains + vegetarian proteins and store in an air-tight container in the fridge.

Other protein sources, such as eggs, fish and poultry can be prepared ahead of time. Eggs the day of and fish + poultry only 2–3 days in advance, maximum.

Have recipe ideas for items that are close to expiring: milk - homemade ricotta cheese, bread - bake up some croutons, veggies + bones - boil up a broth, leafy greens - blend up a green smoothie and pickle everything else.

Some of our favorite low waste cooking books:

Cooking with Scraps by Lindsay-Jean Hard

Scraps, Peels, and Stems by Jill Lightner

The No-Waste Vegetable Cookbook by Linda Ly

Eat It Up! by Sherri Brooks Vinton
Start composting or 

up your composting game