We have partnered with TerraCycle to collect hard-to-recycle items that would be otherwise be sent to the landfill.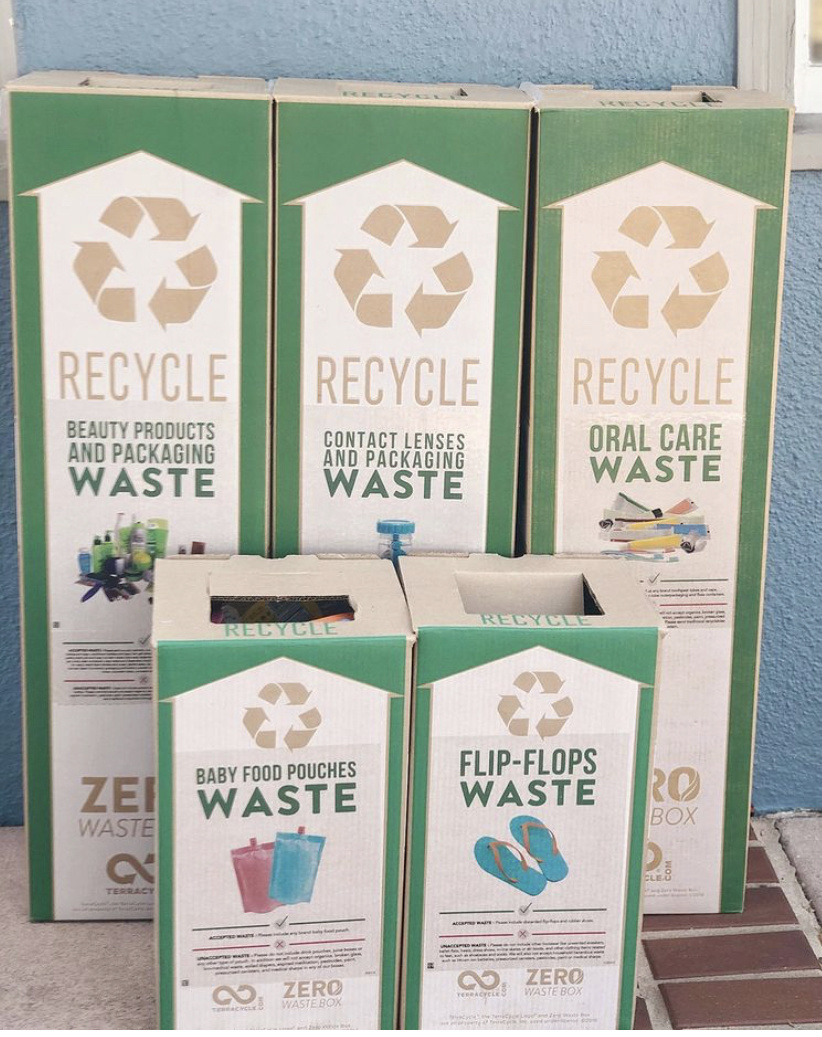 We know this isn't the best solution for reducing waste. We always encourage refusing, reusing, or refilling before recycling products, and of course, if you can find a great alternative to some of these wasteful items, that is ideal. We offer these boxes to give you a solution to a few of those items you may be transitioning away from or that you can't avoid.
How it works:
Check to see what we accept, sort your packaging at home, when you come into the shop if you are unsure which box a product goes in, please ask a team member to avoid contamination. All packaging must be empty, dry and clean!
What We Accept: 
 ➥ Beauty Products + Packaging: any brand of cosmetic, hair care, or skin care packaging. Yes, your mascara/lip balm tubes, make-up containers, shampoo bottles, etc! No contents of product left in containers. No aerosol cans, nail polish bottles, electronics, or perfume bottles. 
➥ Contact Lenses and Packaging: includes any brand and prescription of contact lenses, plastic film, pods, and cardboard packaging. Do not bring in contact lens solution bottles 
 ➥ Flip Flops: any brand! We prefer unrepairable pairs. Please donate otherwise. 
 ➥ Baby Food Pouches: recycle any brand and size of (empty) plastic baby food pouches. 
 ➥ Candy Wrappers: recycle any brand and size of candy and snack wrapper. This includes:candy wrappers, cookie wrappers, snack bags, multi-pack snack bags, family size snack bags
 ➥ Oral Care: includes toothpaste tubes and caps, toothbrushes, toothbrush and toothpaste tube outer packaging, and floss containers.
 ➥ Razor Blades:  Did you know not all municipal recycling companies currently accept used razor blades? 
We participate in Albatross's Blade Take Back Program. Collect your used razor blades in a small envelope and drop them off to us! We send them back to Albatross to be upcycled into new products! *we do not accept the razor heads with their blades, just the metal blades by themselves. 
Check out Terra Cycle's website here, to see the many other Zero Waste Boxes they offer, for every industry. Spread the word to other businesses you know to encourage them to be drop-off centers too!