Annika Layne
Solo Exhibition |

June 1 - August 31, 2021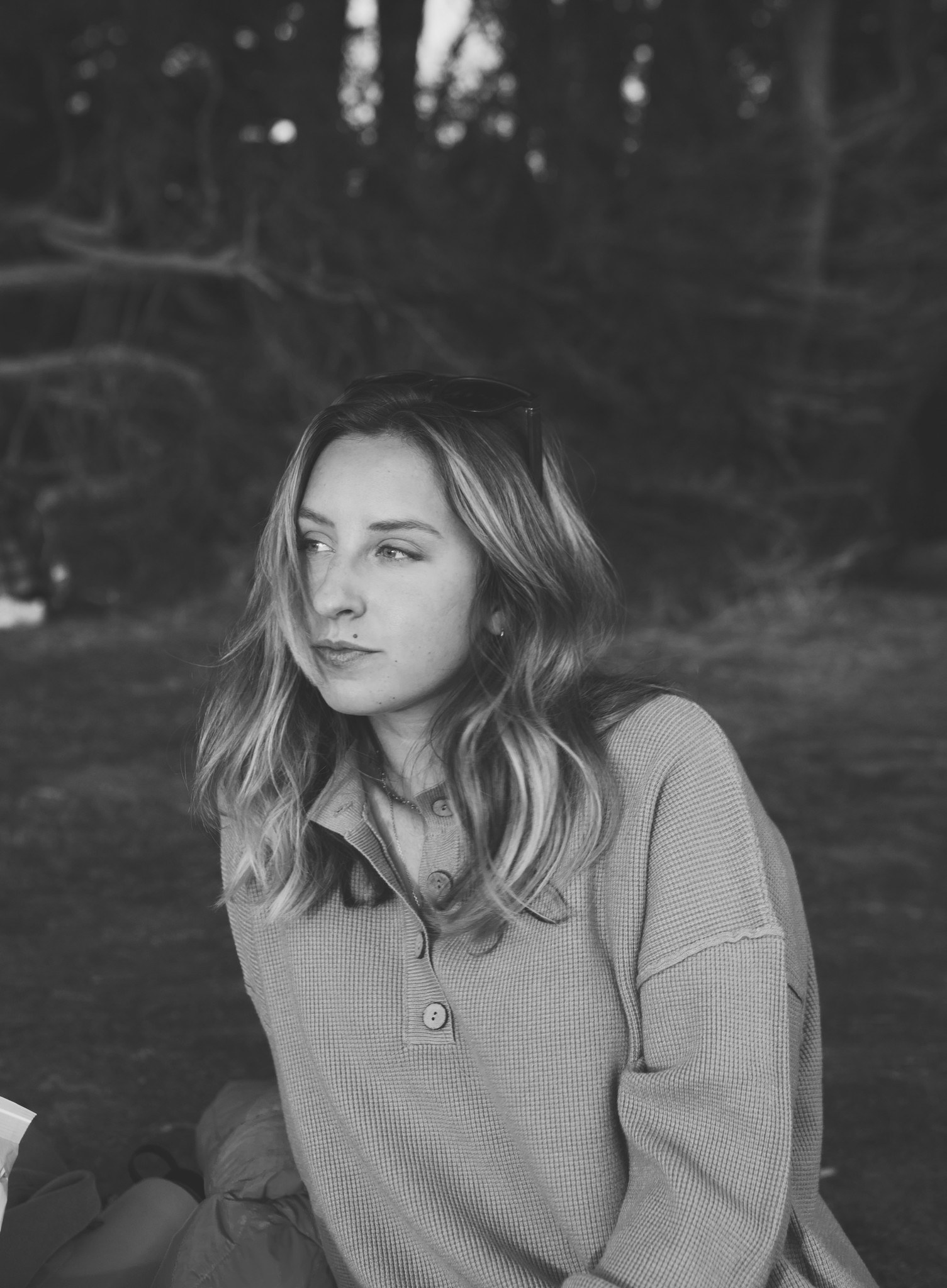 Art is purchasable in-shop only
Annika (she/her/hers) is a Santa Cruz based outdoors-woman and visual artist. Annika creates colorful landscape art featuring tiny people, her favorite travel memories, beautiful views, and cheerful color palettes. Annika's creative process takes her through the surrounding landscapes where she looks for inspiration as she mountain bikes and surfs.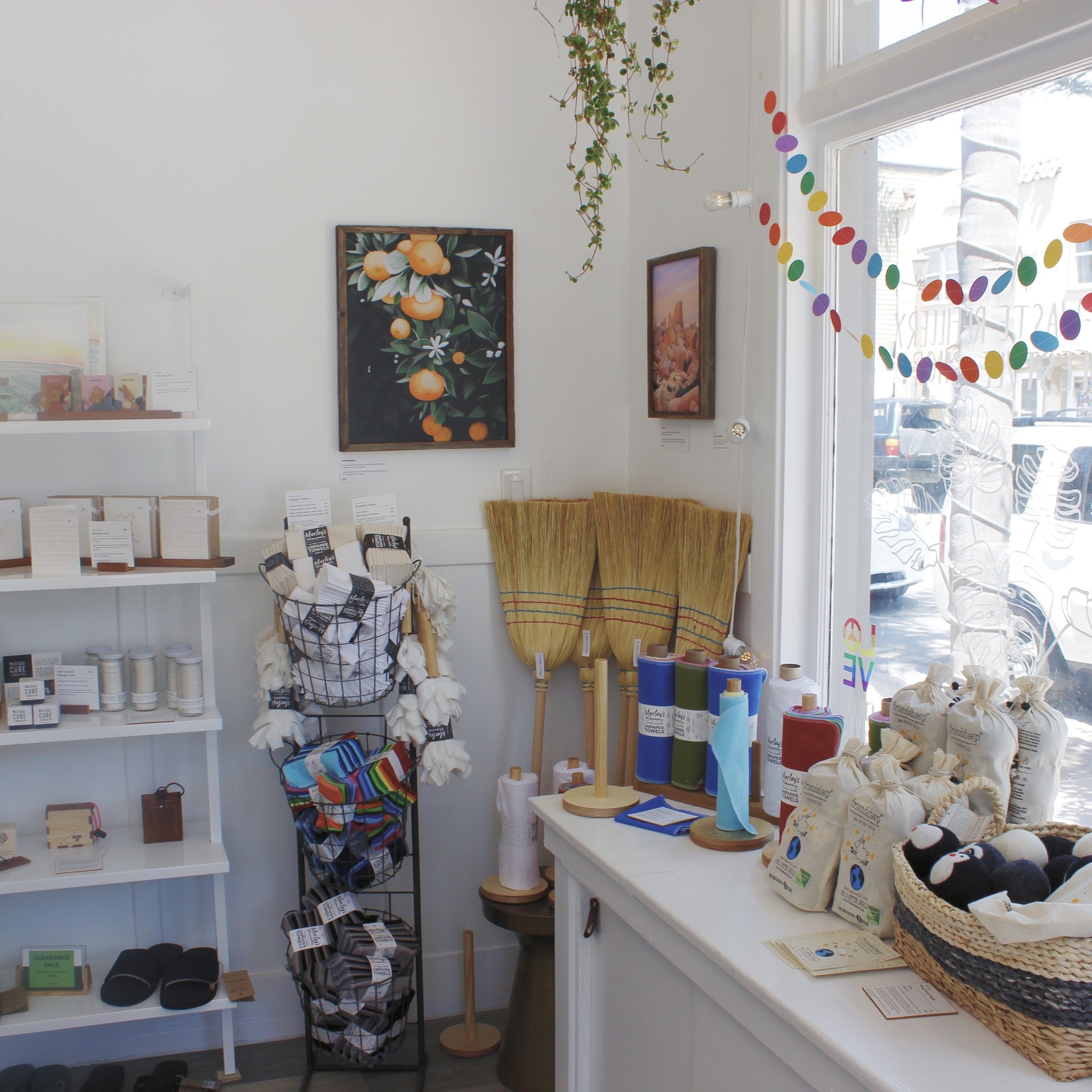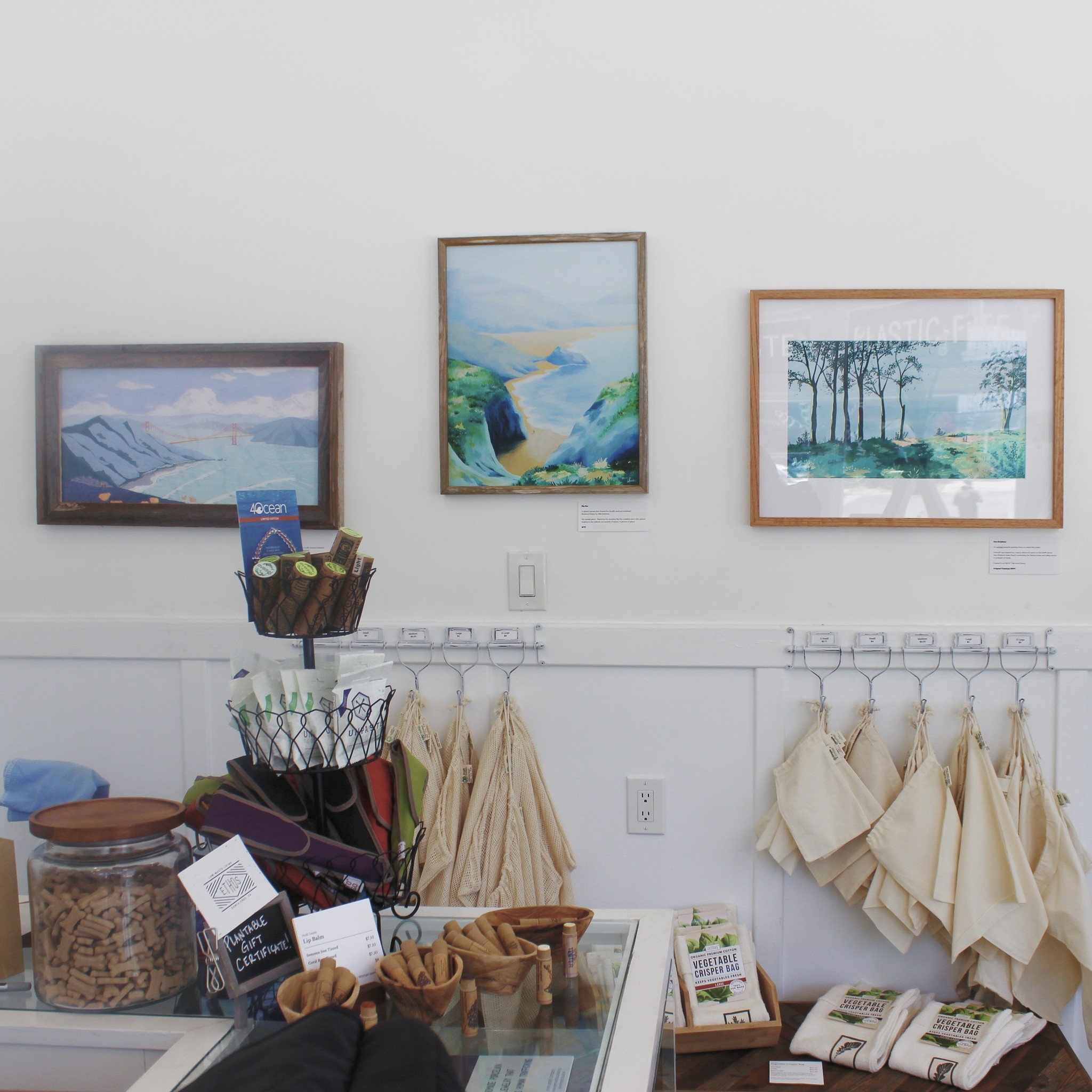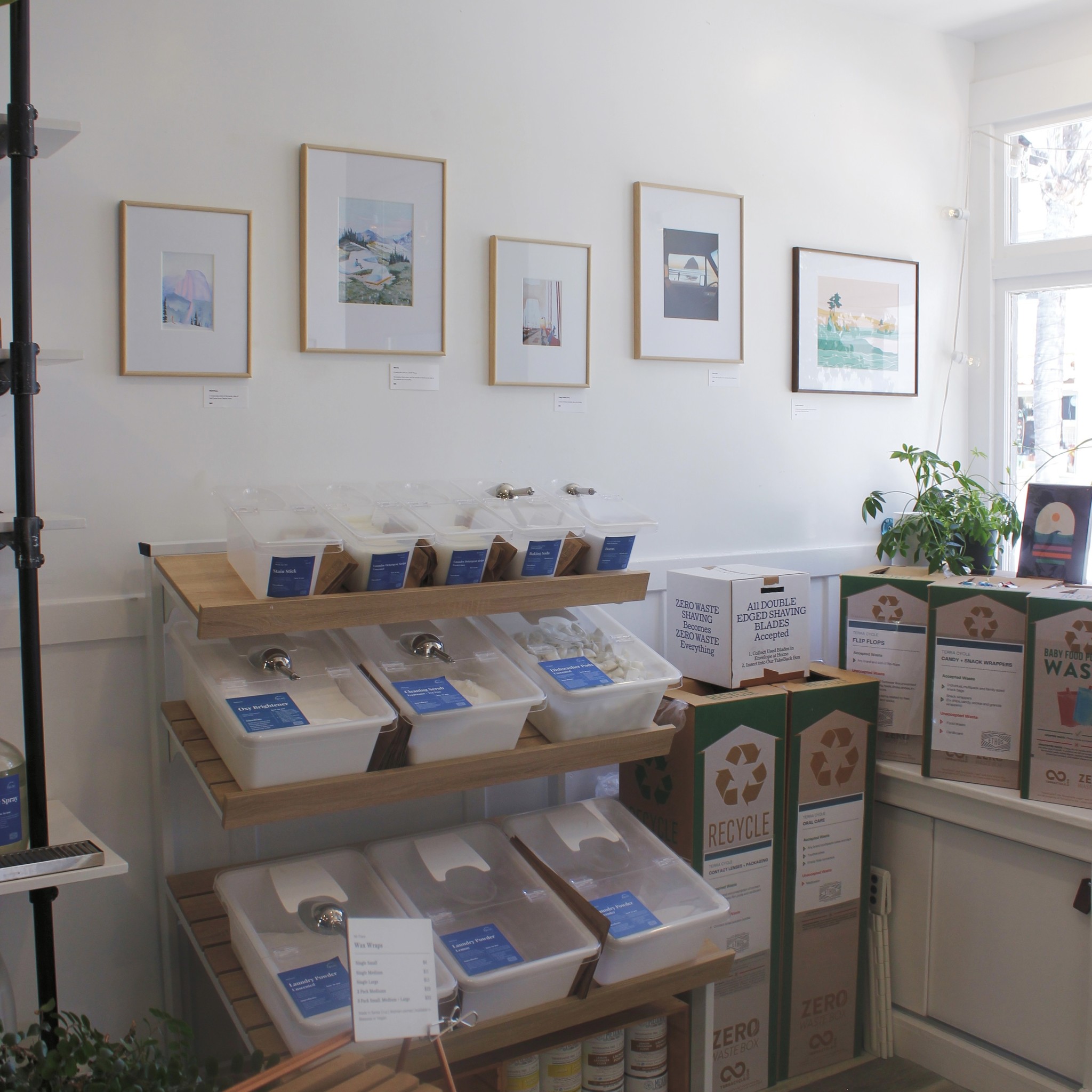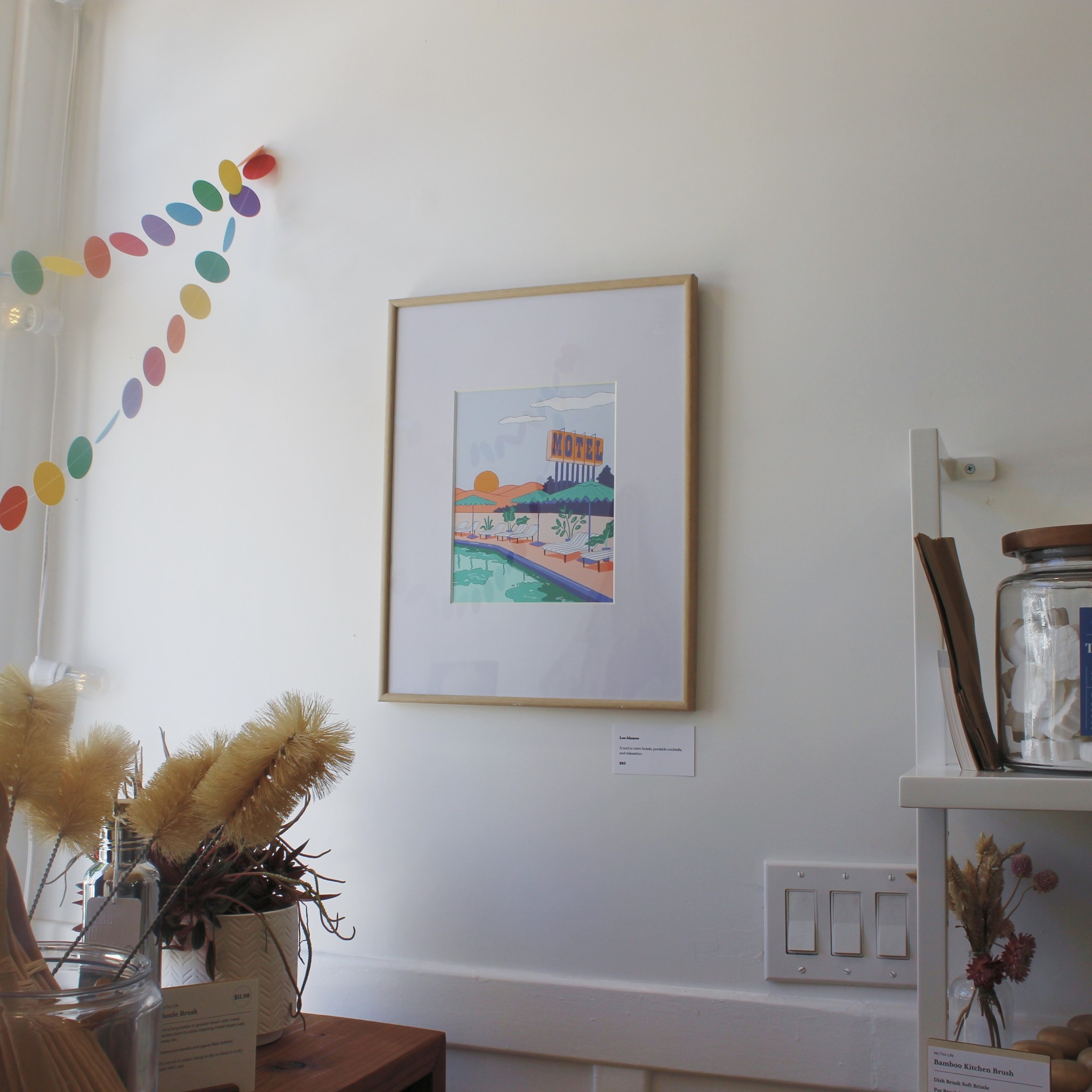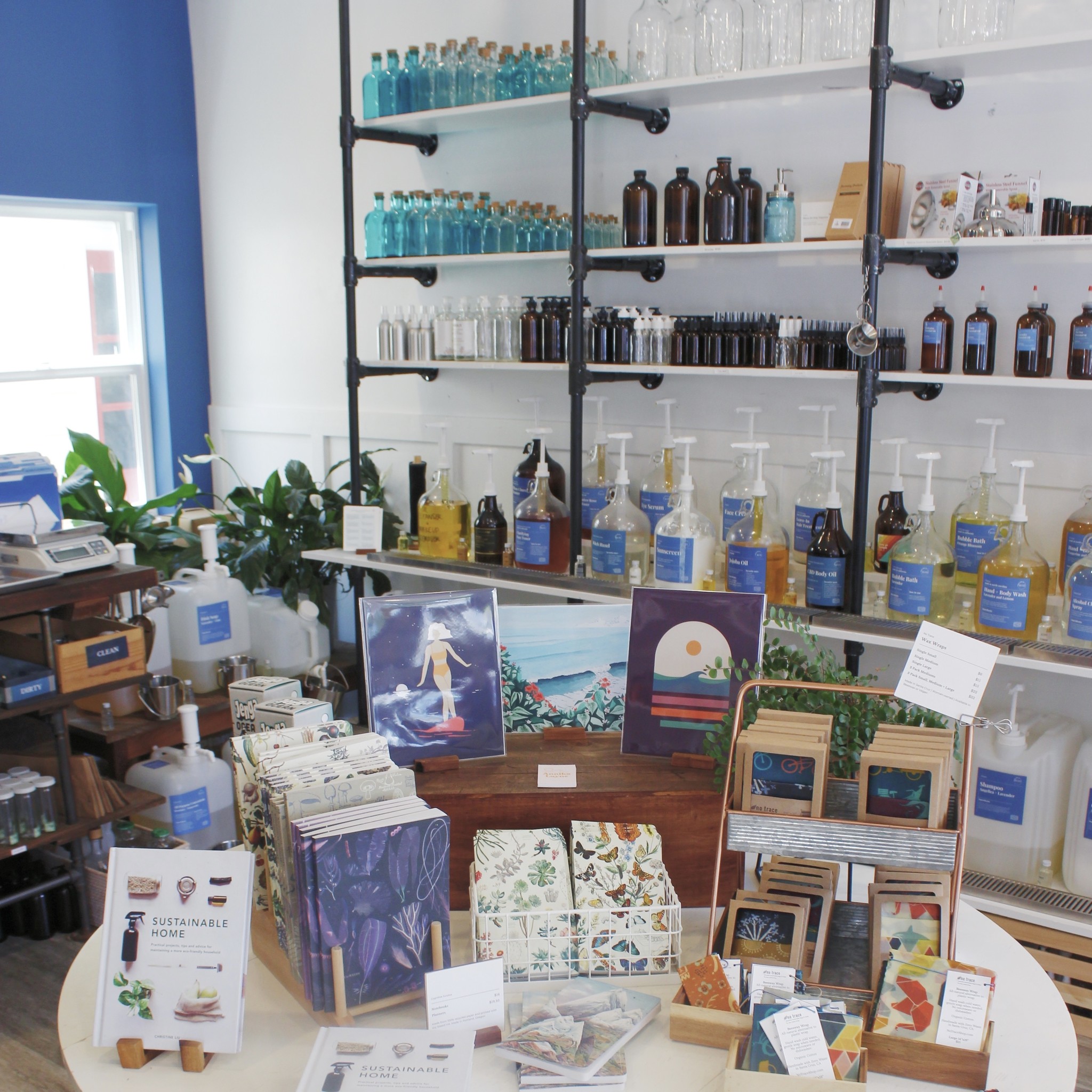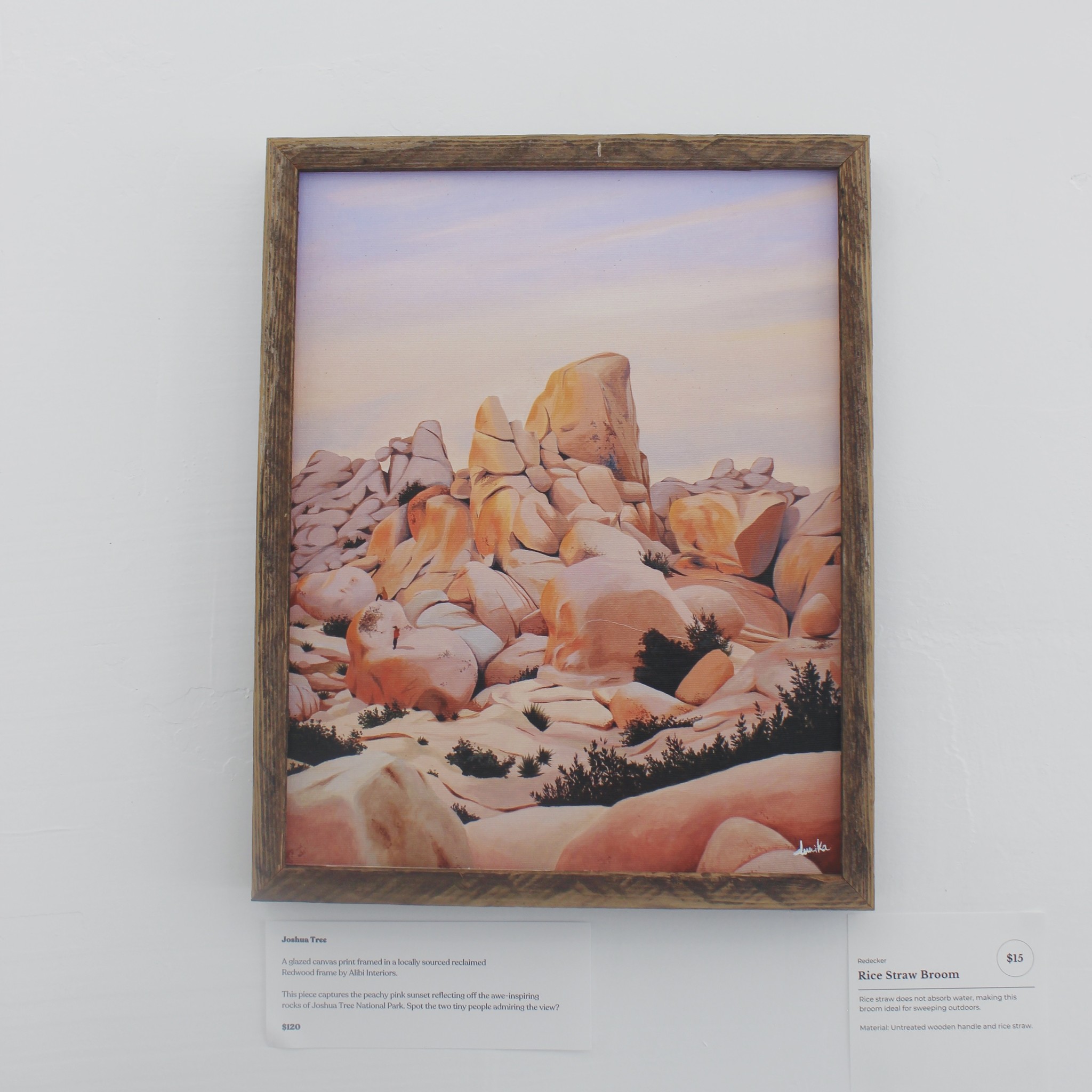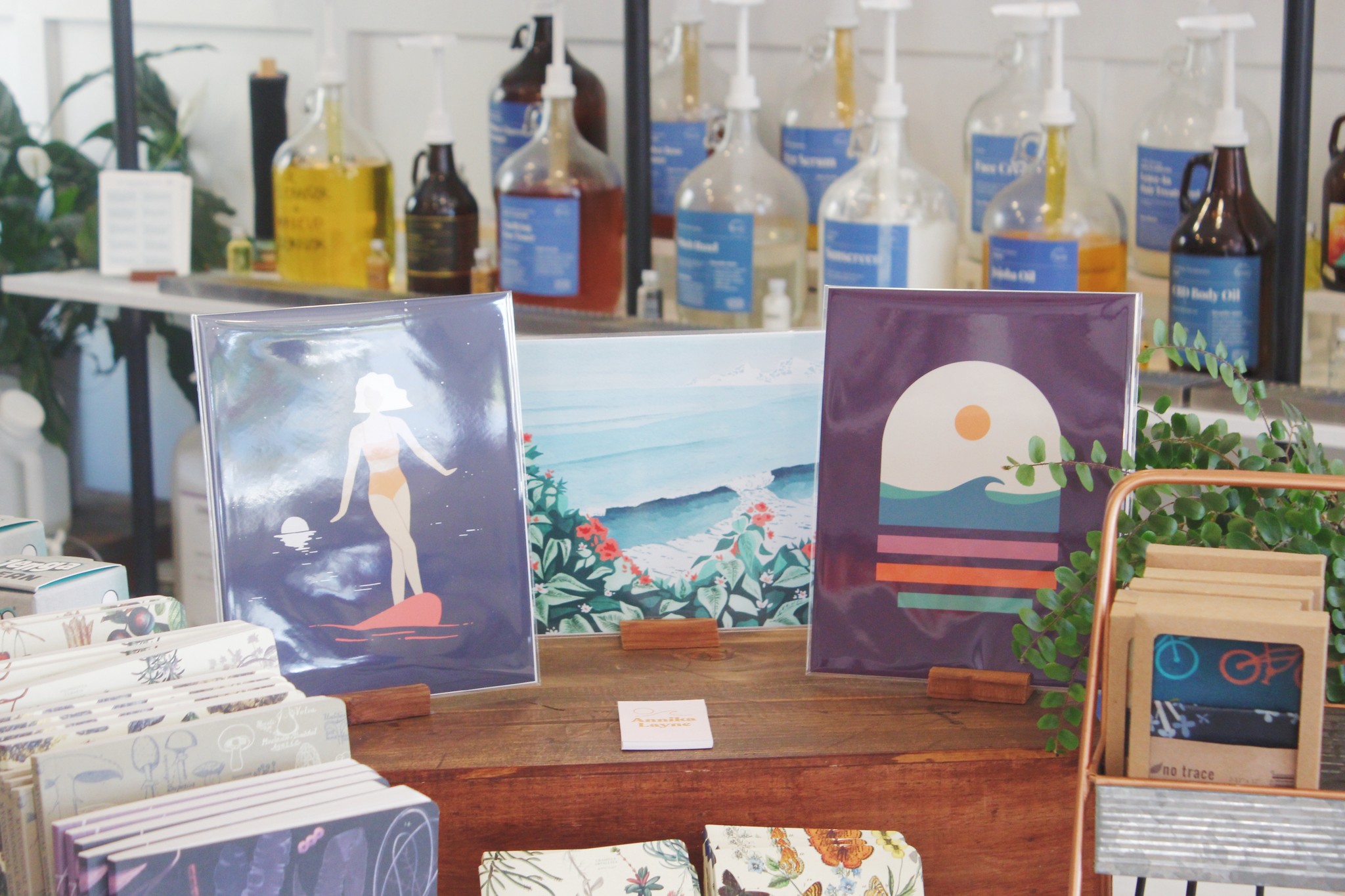 What does your work mean to you? My work is my outlet for recreating good memories and feelings of nostalgia I have. Memories of peaceful places I've been, phases I've been through in life, and memories that I'd like to create in the future. My work represents all of those feelings.
What has your artistic journey been like? I started thinking seriously about my creative endeavor at 15 years old. I dabbled in apparel design initially, but quickly realized that photographing landscapes brought me a lot of joy - mostly because I was able to capture a memory and feeling I wanted to be able to experience over and over again. I soon discovered that painting those landscapes brought that feeling on in a more satisfying way - because I had a part in portraying those feelings to others. 
What does your work aim to say/express? I paint and illustrate my outdoor surroundings, the memories I have of traveling, and the little life moments that make me feel tiny and whole in the vast world around me. I aim to evoke those same feelings of nostalgia and sentiment in my viewers as well.  
What is your source of inspiration? The great outdoors, past travel memories, and the places I go frequently to re-establish my sense of wellbeing.  
What materials do you tend to use? Why? Gouache and acrylic mostly. I like the opaque quality of both of them and feel that these mediums speak to my subtle style nod to vintage national park posters. 
What has been the biggest learning curve that you've experienced as an artist? The business side of it all! I learn something new all the time about how to balance the art and business sides.
What upcoming/current projects are you most excited about? Doing larger scale personal work in acrylic paint. Acrylic is a newer medium for me, so I'm enjoying the exploration of it as well as scaling my painting sizes up.
Purchases can only be made in-shop.